Course Home: Page Overview
Navigating to a specific course in Brightspace takes users to the home page for that course. All Brightspace sites generated for courses at Memorial have the same standard design, which you can see in the image below. Details on each of the numbered components of a course home site are available below.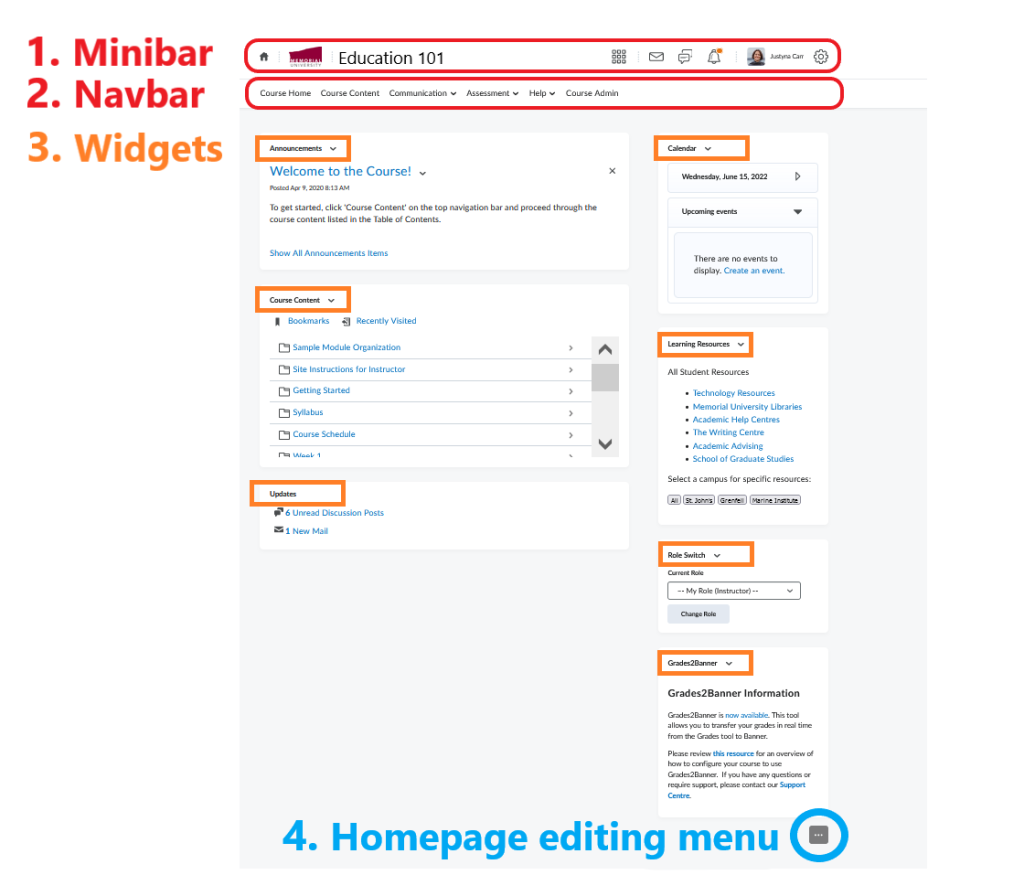 Minibar – a menu visible at the top of every page in Brightspace
Navigation bar (navbar) with links to your course tools
Widgets with the following tools and resources:

Announcements – a tool that enables instructors to share important messages with students
Course Content – where all your course materials are located
Updates – notifications about unread course mail, discussion posts, quiz attempts awaiting evaluation etc.
Calendar – a list of important dates for your course, e. g., end dates, due dates, scheduled meetings etc.
Learning Resources – links to various supports available to students at Memorial
Role Switch – a tool that allows you to view the course site from the perspective of a student
Grades2Banner – a tool that allows instructors to transfer final grades from Brightspace to Banner

A menu with homepage editing options
NOTE: Instructors are able to customize their course homepages. The types of changes that can be made include: adding a banner image at the top of the page, changing links in the navbar, or changing the layout and types of widgets on the page.