Create a Quiz Report
Brightspace automatically collects and analyzes data for every quiz. You can easily access this data through quiz statistics and/or a quiz report. You can also export the data to a CSV or an Excel file for analysis.
In order to access quiz statistics or set up a quiz report, do the following.
In your Brightspace course site, click Assessment in the course navbar and select Quizzes from the menu.

Click on the downward arrow next to the quiz you want to analyze. Select Setup Reports or Statistics depending on what you want to view. (To view existing quiz reports, from the quiz context menu, click View Reports.)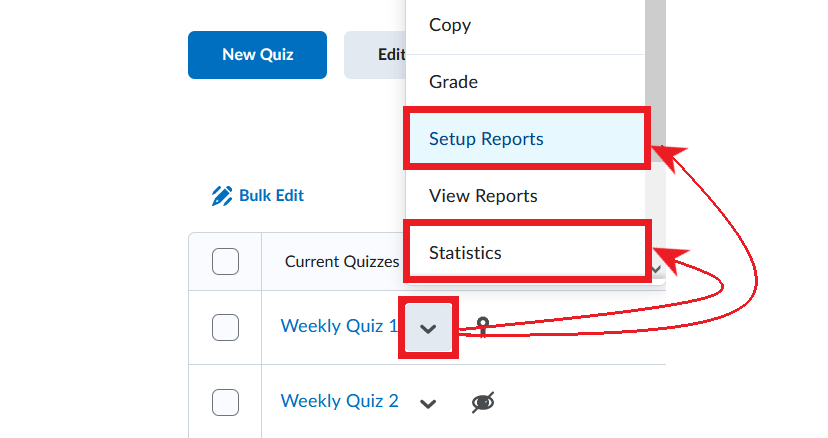 Video Instructions
For information on how to set up a quiz reports, watch the video below.
For more information on quiz reports in Brightspace, please visit this D2L resource.