How Do I Link to a PDF or a PPT File From an HTML Page?
While editing an HTML page, click Insert Quicklink.

From the Insert Quicklink menu, click Course File.
If the file has already been uploaded to Brightspace and is available in the course offering files:
Navigate to, and select the file you would like to link to. (Note that clicking the pencil icon to right of the file name will allow you to change the link name and target window.)
If the file has not yet been uploaded to Brightspace:
Scroll down to the bottom of the Insert Quicklink menu and click Create New File.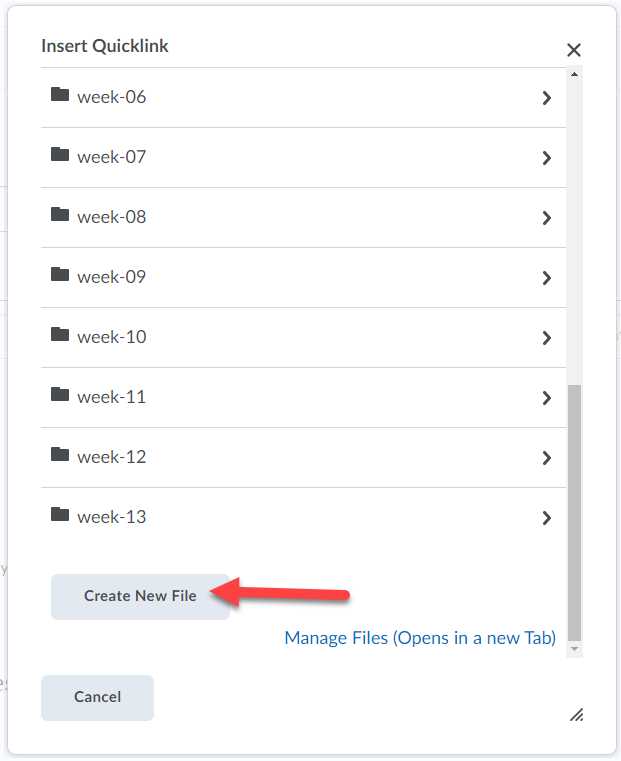 Click Upload. Locate and select the file you wish to upload. Click Open. (Alternatively, you can drag and drop the course file into the box if you choose).
Click Create and Insert.
Note: Highlighting the link and clicking Insert Quicklink again will enable you to revisit and change the link properties, if necessary.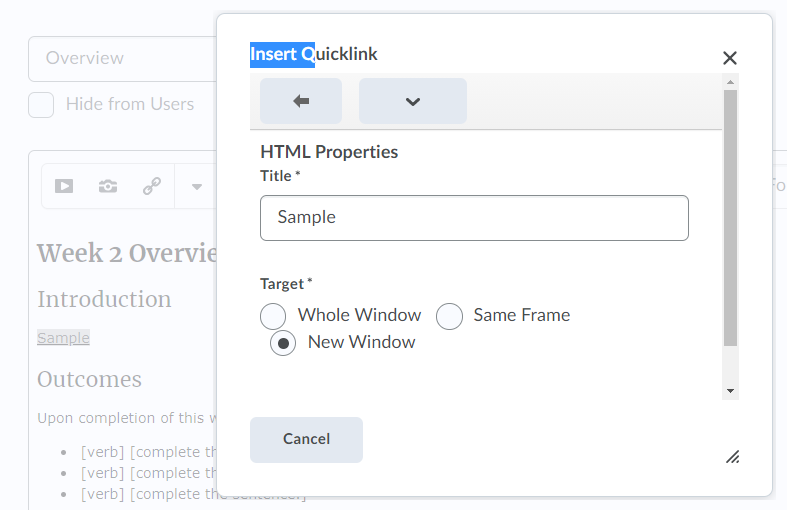 Be sure to save your changes when finished by clicking Save or Save and Close at the bottom of the HTML editing window.