How Do I Access the Brightspace Editor From an HTML Page?
There is more than one way to access the Brightspace editor. You can click the Arrow (Actions) next to the page title and click Edit HTML or click Edit HTML at the bottom of the page.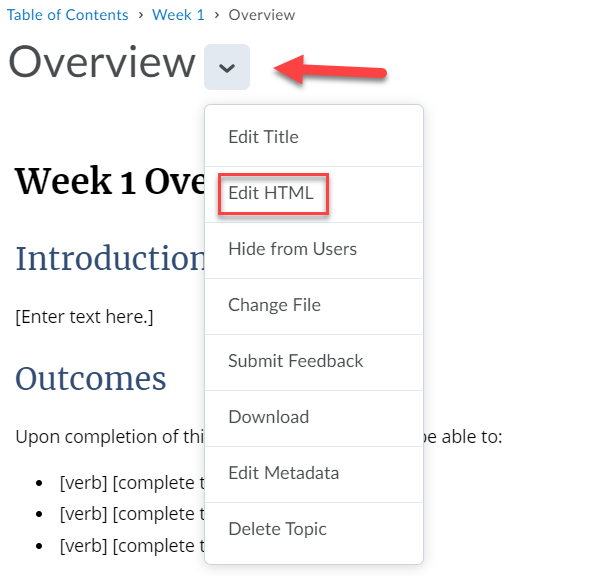 The Brightspace Editor appears at the top of the editing window. The editor contains all the common elements that you will need to create and edit content in your course. For a detailed overview of the Brightspace editor, refer to Using the HTML Editor.