Launching Your Session
NOTE: As the facilitator, you can launch your meeting 10 minutes before the scheduled start time. Students, however, cannot join the session until the scheduled start time.
To start a previously scheduled Online Rooms session, follow the steps below.
In your course navbar, click Communication and select Online Rooms from the drop-down menu.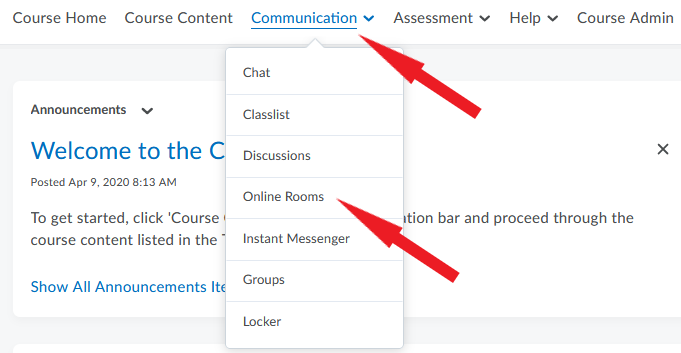 On the Meetings page, find the session you want to begin. You will see 3 dots to the right of the meeting title (under Actions). Click the dots and a menu will open.
Click Launch.

You are now on the Meeting Lobby page. If you selected Invite external participants when scheduling the session, this page will contain an "Invite Link". You can copy this link and send it to outside participants via email, if you have not invited them before (go to Inviting Guest Speakers page for more information).
To start the session, click Join.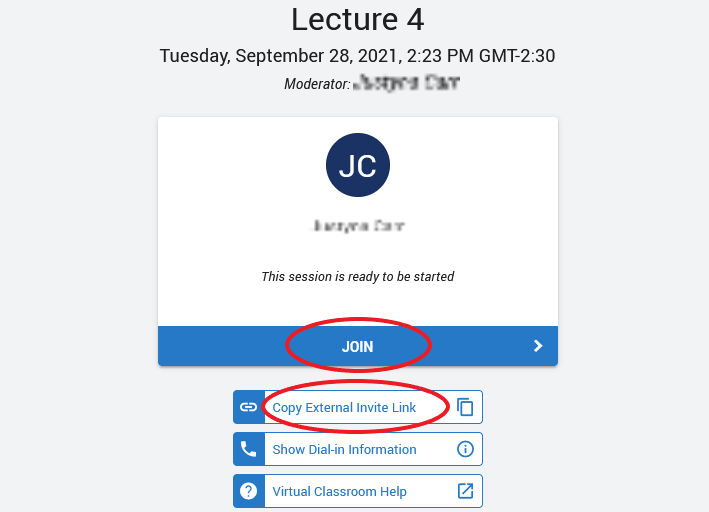 A new browser tab will open.
You will be asked to choose between joining the session with full audio capabilities (including a microphone) or to listen only using your speakers/headset. Select Microphone.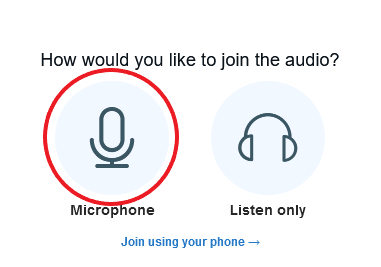 You may be prompted to complete a quick audio system check.
NOTE: "My mic is not working" is the most commonly reported problem with the Online Rooms. Be sure to select the correct microphone at this stage.
Welcome to the Online Rooms session!