Creating Online Rooms Invitation Links
Online Rooms has the ability to create Invitation links that you can share with people outside your Brightspace course. You can share this link with whomever you want to participate in your room, perhaps a guest speaker. You can do this by enabling the external participants feature in your room and sharing the invite link. The following are the steps you need to take to create these links.
Step 1: Enable 'Allow external participants'
While creating your room ensure that you select the 'Allow external participants'.
Step 2: Retrieve External Link
Next, you must retrieve the Invite link. This is the link you will send to the external people you wish to join your room. You can retrieve this link from two places.

1. On the Active Meetings page, select the 3 dots to the right of the room you just created and select 'Copy External Link'. This will place the link on your clipboard.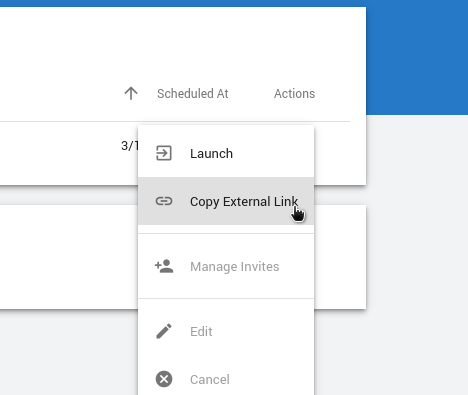 2. You will also find the invite link on the Meeting Lobby. To access the Meeting Lobby page, launch your room. The page you are directed to is the Meeting Lobby. Here you will see the Invite link near the top of the page.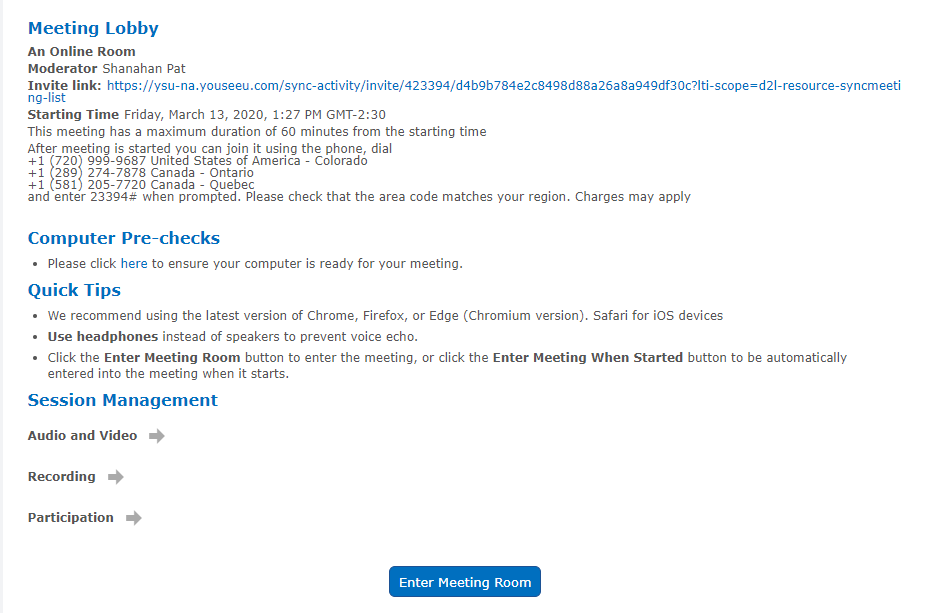 Step 3: Share the Link
That's it! Share that link with whomever you want to join your session. The user will be taken to the Meeting Lobby. When they select 'Enter Meeting Room', they will be asked to enter their first and last name.