Editing Your Video Assignment
Once you have created a video assignment project in your Brightspace course, you can make changes to it at any time. To do so, follow the instructions below.
Log in to Brightspace and go to your course site.
In the course navbar, select Course Content.

Go to the content module where the video assignment is located, and click the title of the assignment.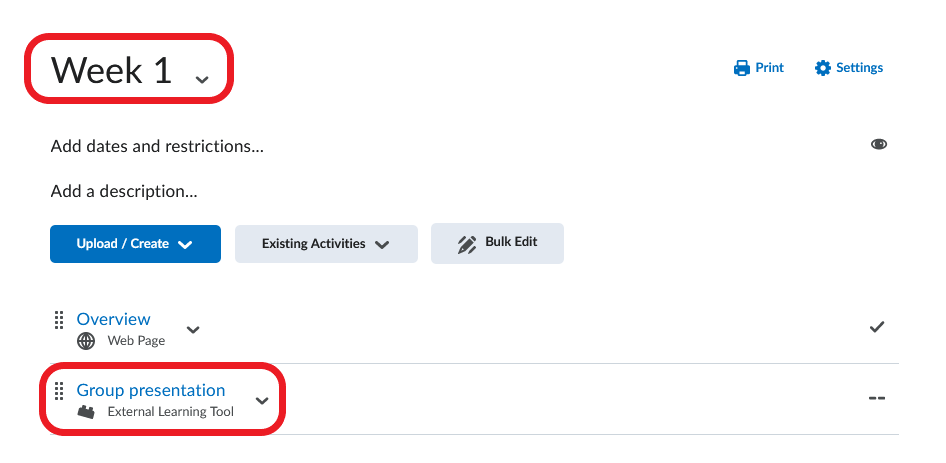 On the content page for the video assignment that opens, click the downward arrow next to the word 'Overview'.

Click 'Configure' in the dropdown menu.

The creation/editing page for the video assignment will open. Review and modify the settings.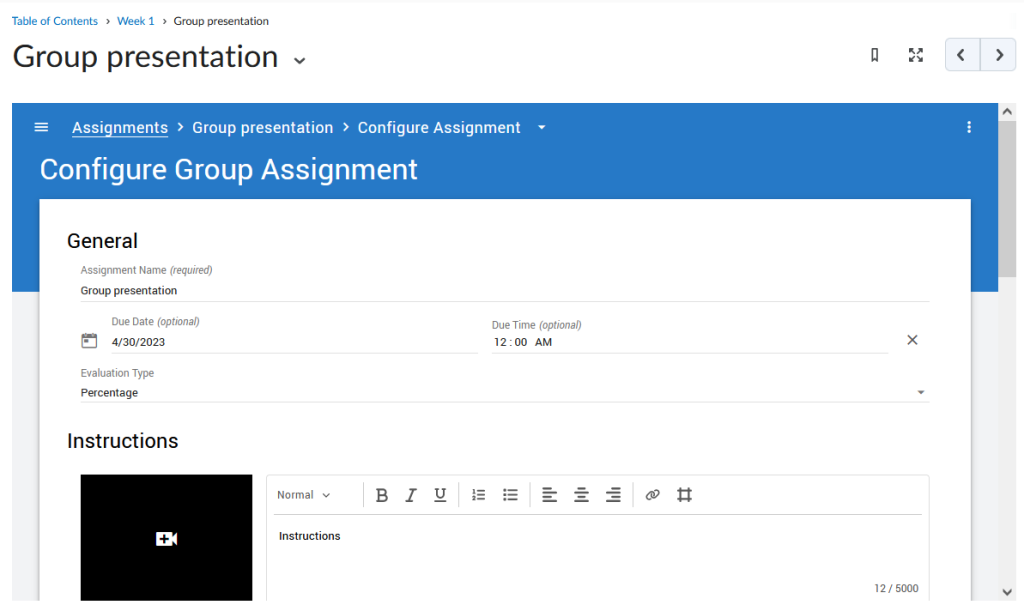 Image: The 'Save' button
Editing Other Video Assignments
Once you open one video assignment, you can also access and configure other video assignments created in the course, including ones that have not been added to Course Content. To do so, click Assignments in the top menu bar.

A list of all video assignments will display. From this page, you can view, edit, copy, or delete any video assignment listed.