Contributing to Linney
Linney is a living, growing object repository, and you are encouraged to contribute any learning objects you've created and have the rights to share.
How to Contribute an Object
If you've got an image, video, audio recording or interactive learning object that you think would be of benefit to others, it's easy to contribute it to Linney. All you need is an account to access the contribution area. To register an account in Linney look for the Log in box on the right hand side of the home page.  Just below the Log in button there is a link to Click here to apply for an account.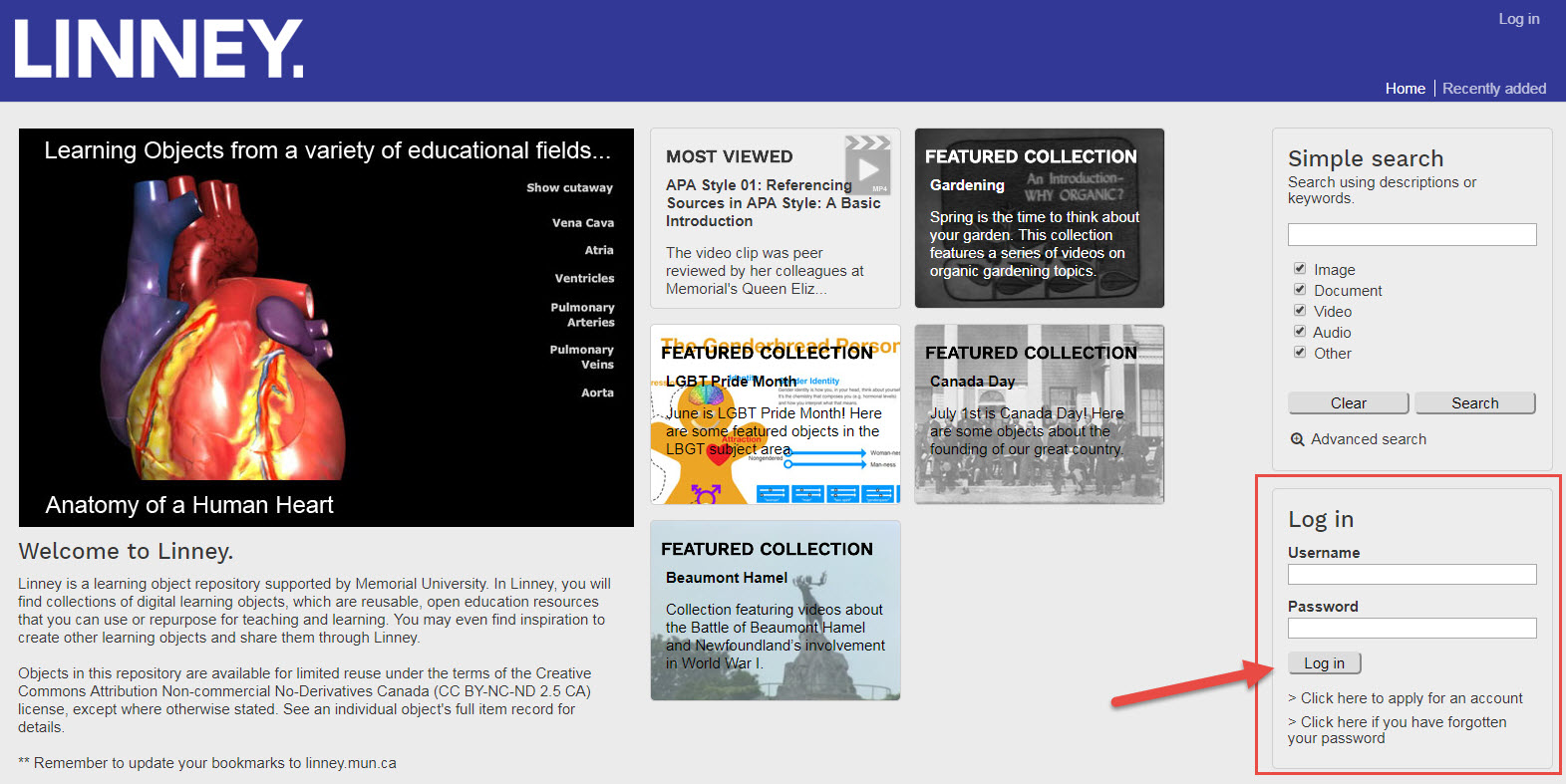 After you have registered, visit Linney, and log in in the same Log in box.
After you've logged in, select Upload from the top right hand menu.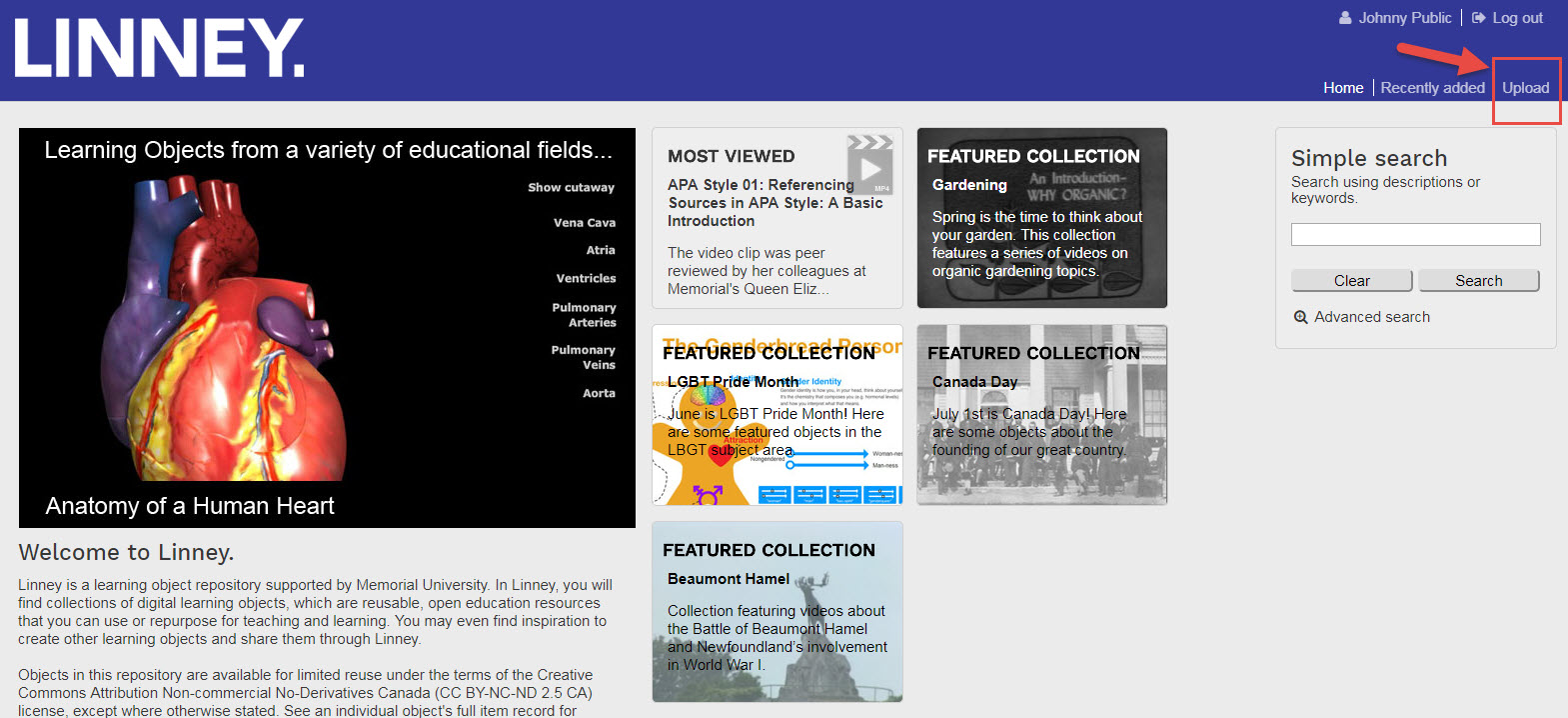 Enter all relevant information for your object.  First choose your resource type from Image, Document, Audio, Video or Other. The required fields are Title, Creator (who created the object), and the Learning Design. All other information is optional but fill out as much information as you can.
We will also need the copyright information as well as a Creative Commons license. If it is not included we will contact you for more information. You should not contribute a resource that you do not own or have copyright permission to do so

.  By adding a Creative Commons license you allow users to use your object according to your terms without having to contact you each time it is to be used. You can learn more about  about Creative Commons Licensing go to

https://linney.mun.ca/?r=36688


Select either Create new collection or My Collection to add your object. Click on the Next button to start uploading your file.
To upload your file you will first need to select your file to be uploaded. Click on Add Files to find the file on your system to be added.

Once you have added your file you must upload the file to Linney's system. You will notice your file's name in the Filename area of Select Files. Click Start Upload to begin this process. It should only take a few seconds.

That's it! When your object has been reviewed and made public you will receive an email – and a big thank you!