Linney: MUN's Learning Object Repository
Getting Started with Linney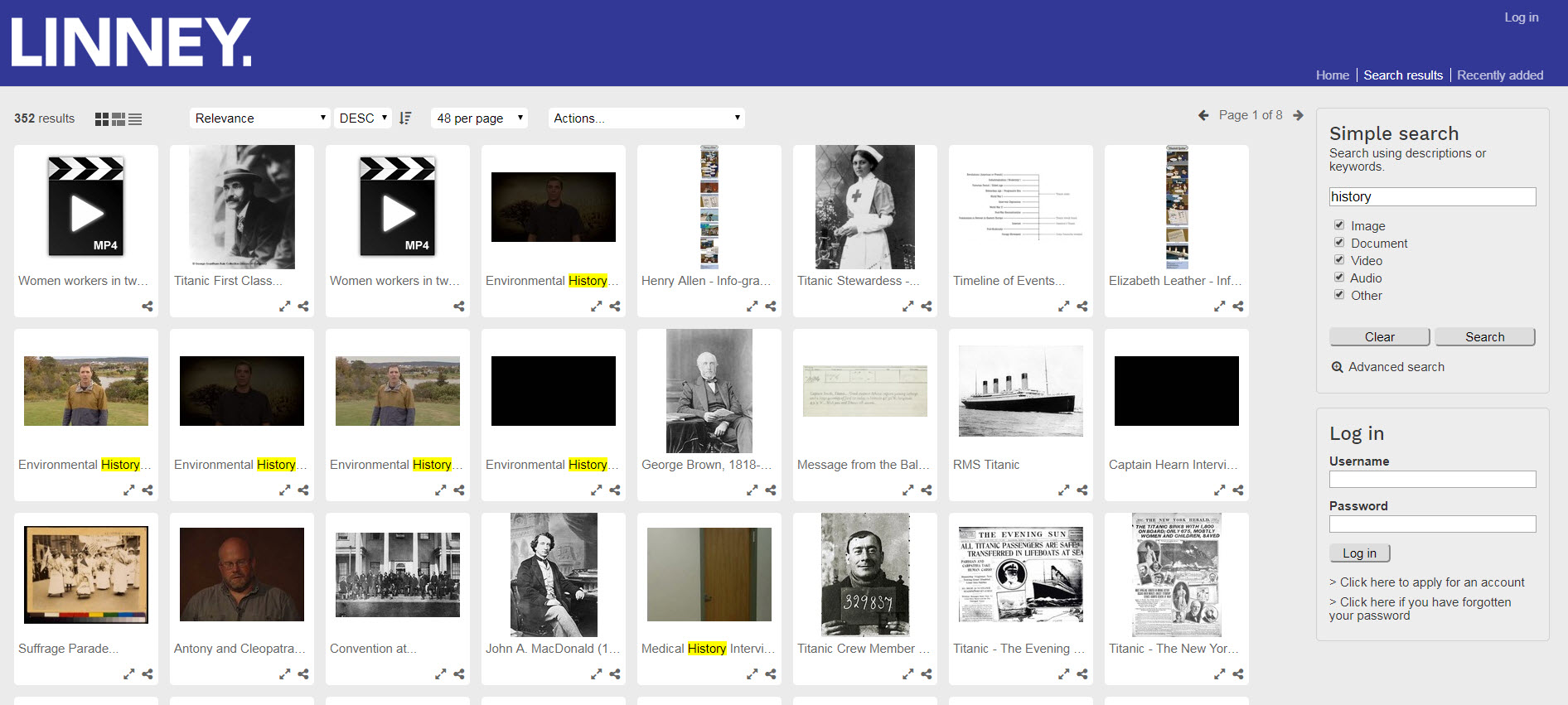 Linney is a learning object repository (LOR) supported by Memorial University. In Linney you will find digital learning objects to use, re-purpose or inspire creation of content for teaching and learning. You can use Linney to find learning objects to use in your own courses to supplement content you already have. Linney has a large and growing selection of images, audio, video, and interactive media objects that have been developed for use in other courses.
Frequently Asked Questions
How can I access Linney?
You can start looking for objects over at: http://linney.mun.ca. You can also learn more about Linney's mandate and who's behind it on Linney's About page [Link to theAbout page, https://linney.mun.ca/pages/about.php
How many learning objects are in Linney?
We currently have about 8800 objects housed in Linney. We are continuously adding more objects from various disciplines.
Can I use anything I find in Linney?
You're free to use anything you find in Linney. How you use it might be guided by an objects' license.
Am I limited to how I use a photo or video that I find?
Some objects have licences or rights that place some restrictions on how they are used, while others come with no limitations at all. You can see the license or rights associated with each object when you look at its metadata. You can also learn all about Creative Commons licensing and how that may impact how you use an object.
If I find an interactive object, can I modify it completely to suit the content for my course?
Some of the objects in Linney can be downloaded and modified completely (depending, of course, on license restrictions). For some interactive objects, you can completely change them to suit your course.
How are objects in Linney licensed?
Objects in Linney are available for limited reuse under the terms of the Canadian Creative Commons Attribution Non-commercial No-Derivatives (CC BY-NC-ND 2.5 CA) license, except where otherwise stated. You can look at the full item record for individual objects for more details.
Video: Linney — Understanding Creative Commons
Loading the player…

How can I use objects I find?
Any objects you find can be used in Brightspace or embedded into an html page. Some objects can be used by linking to the object while some can be downloaded.