The Participant Interface
As a participant you will see the moderators presentation on the white space in the middle of your screen, they will control the navigation of slides.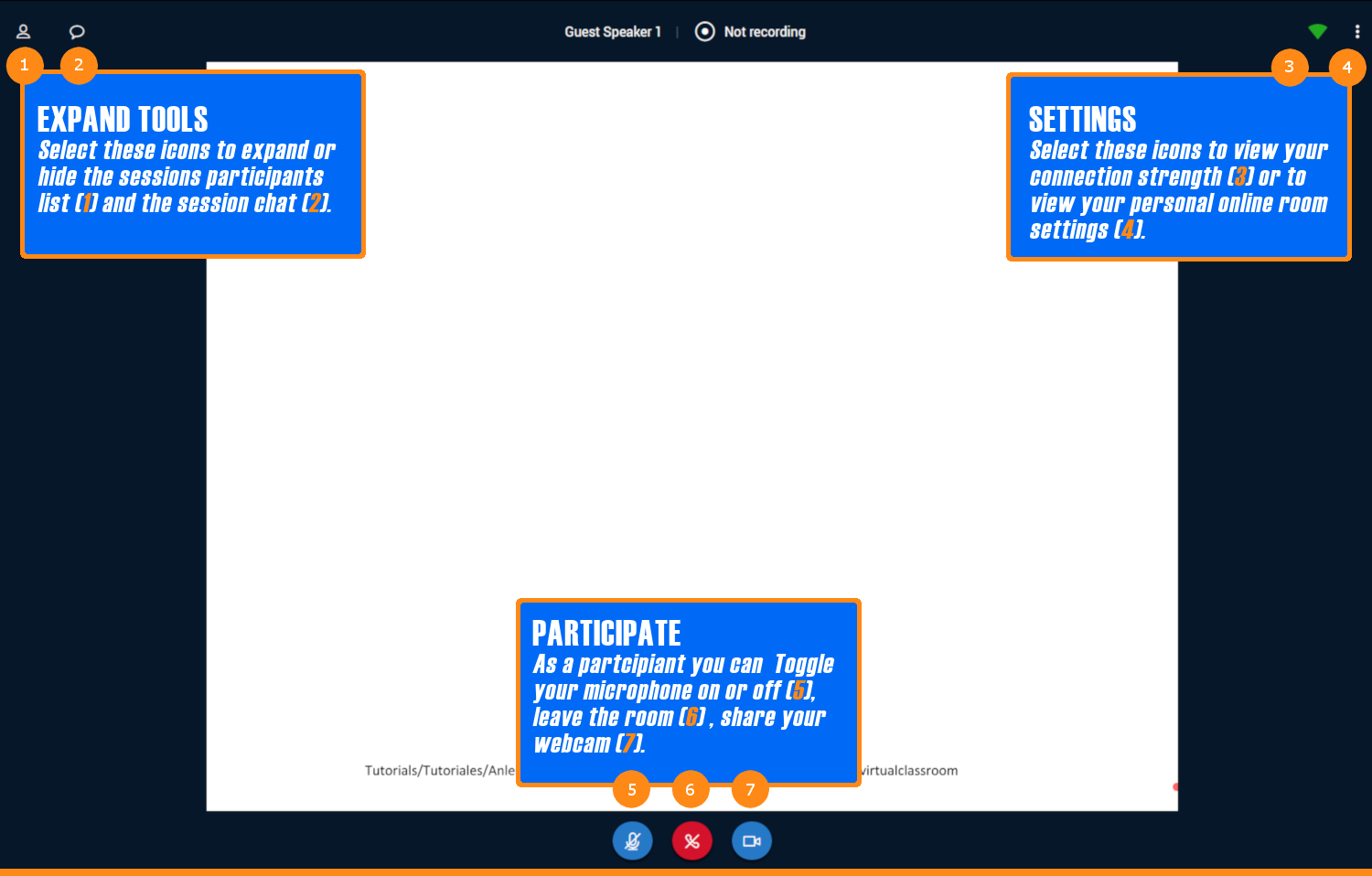 Select to expand or hide the session participants list. Selecting this icon will open the list of room participants, you can click on any participant to chat privately with them.
You can click on your own name to set your chat status, this including raising your hand or setting your status to away (See Below for further details).
Hide or expand the sessions public chat, all messages sent in the public chat are visible to all participants in the session.
Select the connections button to view your connection speed, a green icon means your connection speed is strong.
Open settings: Toggle fullscreen, access audio settings and logout.
Here you are able to mute or unmute your microphone, It is recommended that you always mute your microphone unless you are called upon to speak.
Leave the session.
Share your webcam.



Raise Your Hand
To raise your hand or use one of the participant emoji's open the participants list in the top left corner, and select your own name (left click), on the menu select "set-status" and choose one of the follow options: