Where do I access Online Rooms In Brightspace?
If an Online Room is part of your course requirements, you can access it by clicking Communication on your course homepage, and then selecting Online Rooms. Here you will find a list of all scheduled sessions for your course These sessions are listed in date order with the most current at the top of the list. (Note: Your course may have planned sessions not yet scheduled)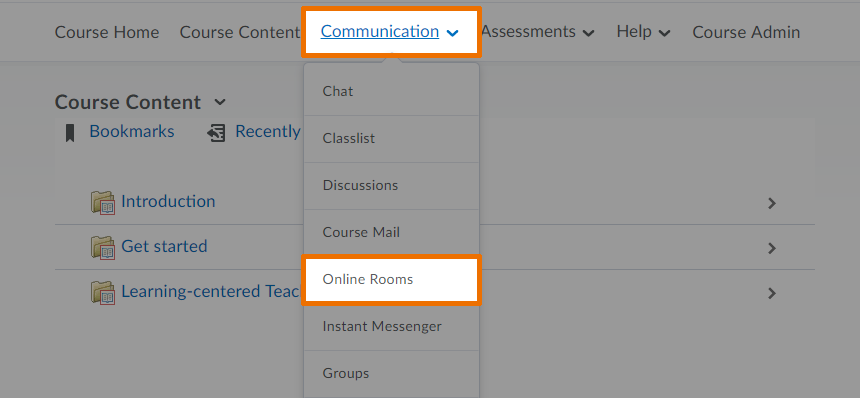 How do I enter the session?
After navigating to the Online Rooms page, you will find a list of scheduled sessions, for your course.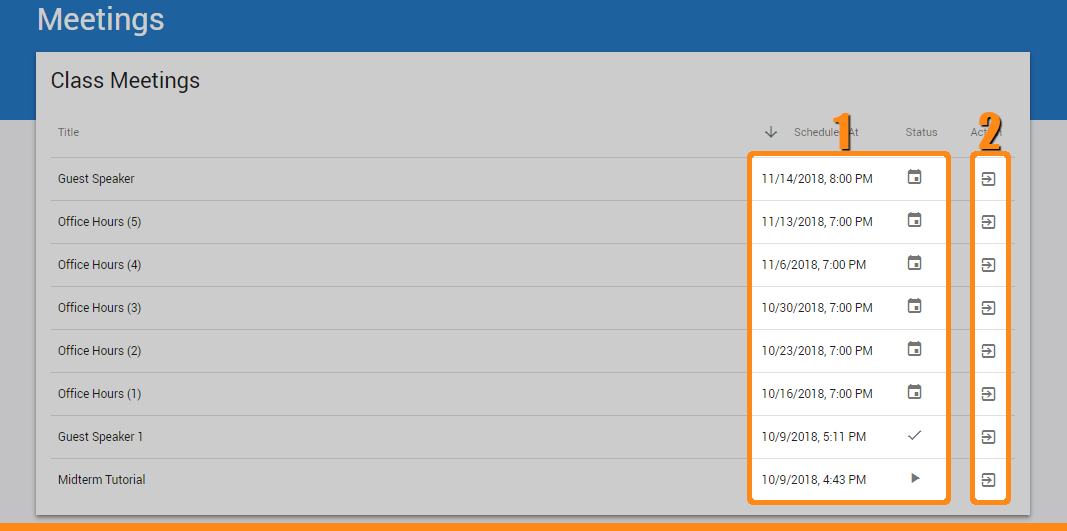 Under class meetings find the room your are looking for.
(1) Here you will find the details of your session, its scheduled start date and its status; a calendar icon means the session is scheduled for a future date, a check mark means the room is currently open but you are waiting for the moderator to open the room, a play icon means the room is ready to join.
(2) Under actions, you can enter the room lobby, the details for that session will be listed towards the top of the page; presenter, start time, and a maximum duration of your session will be listed.
If your room is not yet available, the "Enter Meeting Room" button will not be clickable and the time remaining before the room will be available is listed. When your room is available the "Enter Meeting Room" button will be Blue and clickable, select the button to start loading your session.
If you have any issues opening your session, please do not hesitate to contact our Support Centre. View our other resources for help Navigating your online room session.