Uploading Quizzes to D2L using Respondus
With little effort, Respondus provides the opportunity to import the quizzes and assessments that you have already created in Word into the Brightspace (D2L) Quiz tool.
For more extensive information on the Respondus, the guide is available here: Respondus Guide.
Once quiz is formatted properly within Word, saved as .DOCX file, go into Respondus:
Click Import Questions
choose Type of file: (.docx, or .doc if you saved it in an older version of Word)
File name: (click Browse to find file)
Create a new document, named: (enter file name)
Preview (check if there are any significant problems in Preview results window)
Finish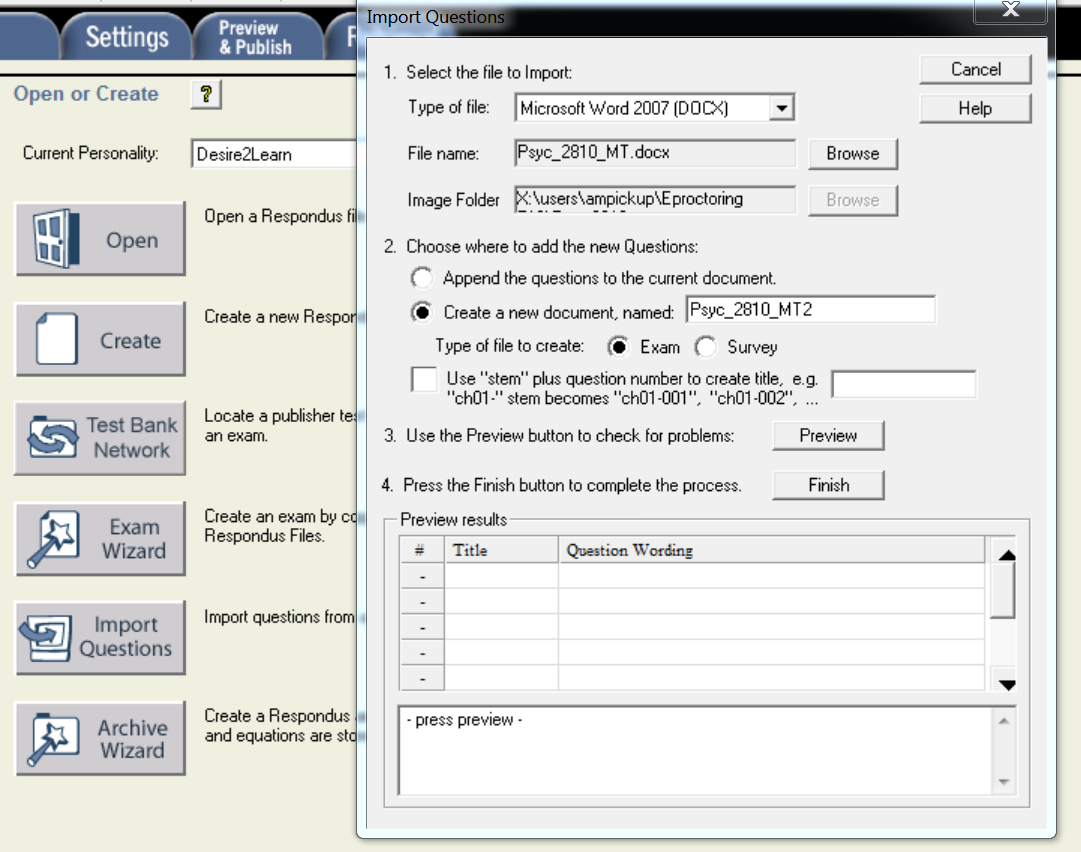 Click Settings tab (on top)
Select Layout tab (on side)
Choose type of Answer Numbering: (usually a,b,c,d…)
Click Preview & Publish tab (top)
Select Preview (side)
Click Preview the File – go through questions to make sure they look ok, then Close
If any changes are required, click Modify button
Preview & Publish tab (top)
Select Publish (side)
Click Publish Wizard
Choose Type: Export QTU XML…
Click Next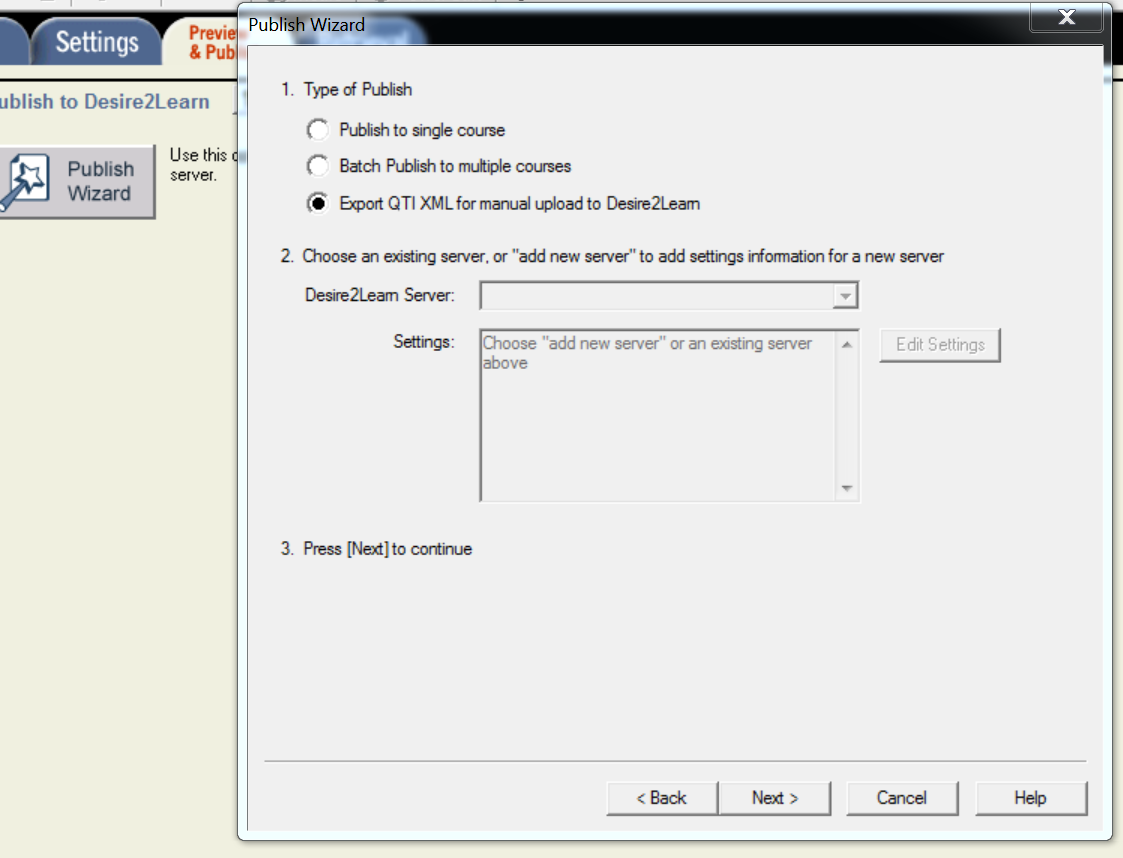 Select Save As
File name (choose if not already there)
(.zip file is default type)
Click Save
Click Finish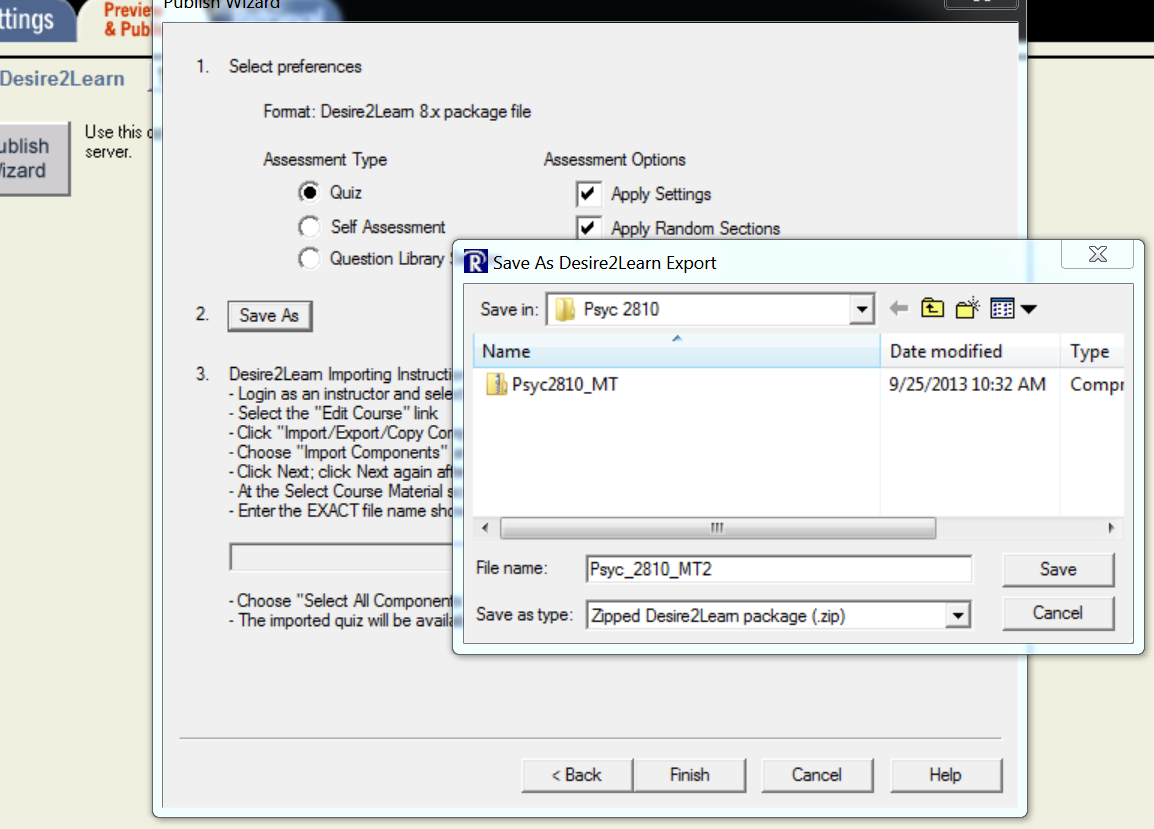 In your Brightspace course site, select Course Admin on the menu bar.
Import/Export/Copy components
Import components
Choose File (locate and select the .zip file you previously saved)
Open
Start
Select all components
Continue (x2)
Finish
Done