The New Quiz Experience
D2L Brightspace has recently introduced the New Quiz Experience – a simpler, more intuitive interface that allows you to set all parameters for your quiz in a single window. This resource will walk you through the layout and features of this new quiz interface.
> Locating the New Interface
When you start creating a new quiz or editing an existing one, the quiz will open in the 'New Quiz Experience' by default. To create a new quiz:
Go to the course navbar for your course and click Assessment
Select Quizzes from the dropdown menu
On the next page, click 'New Quiz'.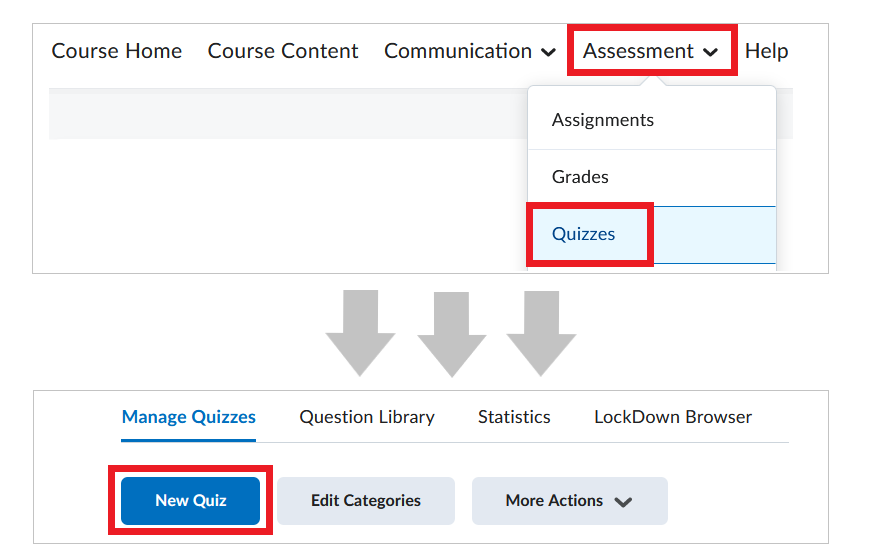 The new quiz creation interface will open.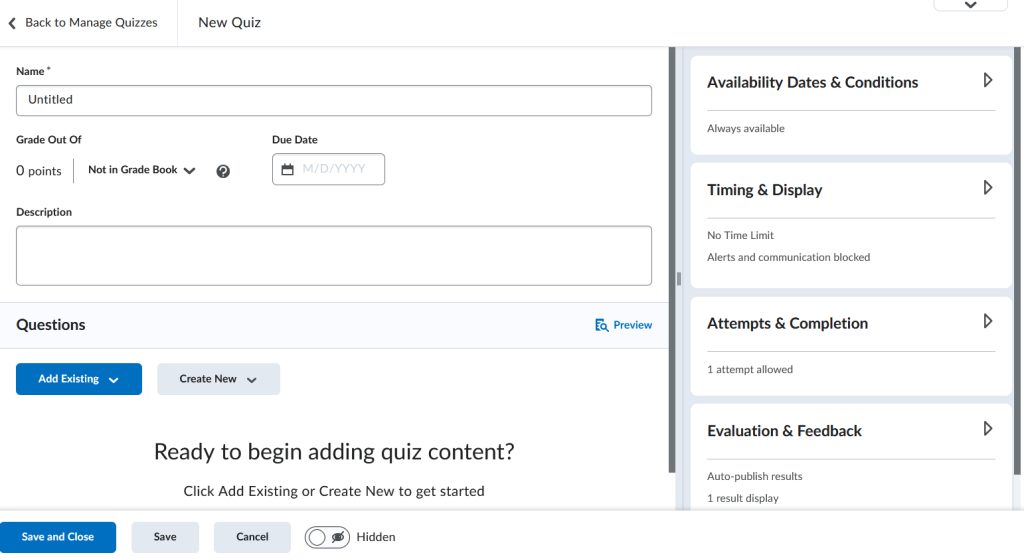 > Turning the New Interface ON and OFF
The New Quiz Experience is now the default interface for creating and editing quizzes in Brightspace. However, for a period of time you will be able to switch between the old and the new interface, if you wish. To do so:
Once you open the new quiz interface, locate the downward arrow in the top right corner of the screen. Click on it.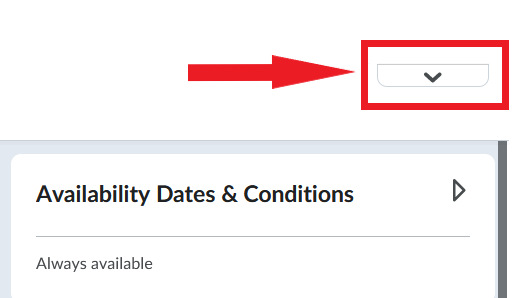 A new window will open. Select 'Turn it off' to work in the old interface or 'Leave On' to continue working in the new interface.

NOTE: You can switch between the old and the new interface at any time without losing any information you have entered.
> The New Layout
The features available in the 'New Quiz Experience' are labelled with numbers in the image below. The meaning of each feature is explained below the image.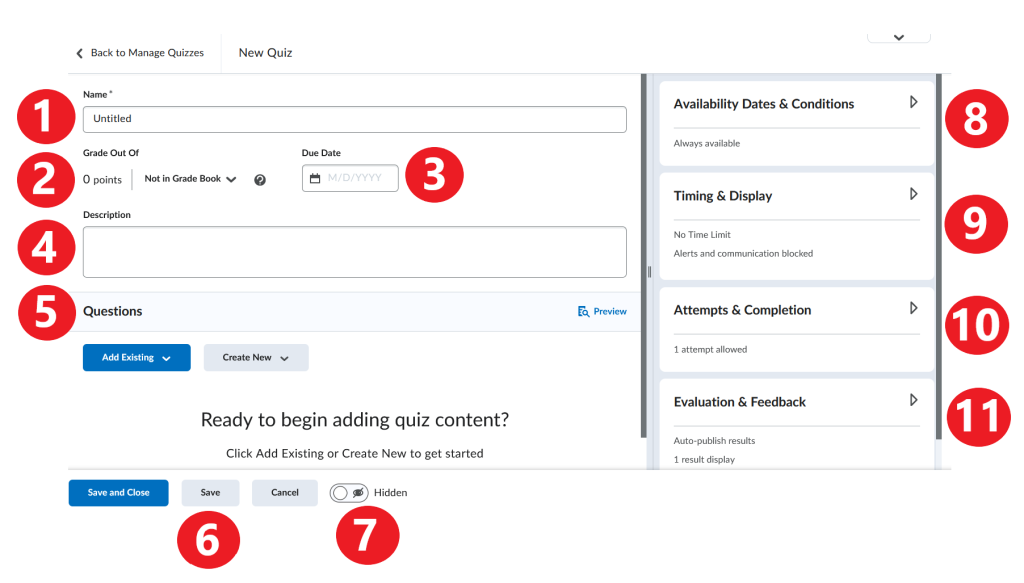 The new quiz interface contains three main areas. The centre of the screen contains the following settings:
The quiz title/name
'Grade out of' field and a link to the grade book
Due date
Description field
'Questions' field
In the bottom section you can find:
Save & Close, Save, and Cancel buttons
A toggle to control the visibility of the assignment (NOTE: the default setting for quizzes is 'Hidden'). If this box is checked, information about the quiz does not appear in the course calendar, and the link to the quiz is not available to students. You will need to return to this page and uncheck this option prior to the start time of the quiz.
To the right, there are four expandable menu boxes for the following quiz parameters:
Availability Dates & Conditions
Timing & Display
Attempts & Completion
Evaluation & Feedback
For details on how to configure your quiz settings in the new interface, please visit this page.
Video Overview