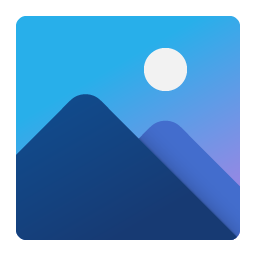 If you're looking to make some simple edits to your videos before publishing them and are running Windows 10, you can use Microsoft Photos as your video editor.

Microsoft Photos should be installed as part of your Windows 10 desktop, but if not you can click here to go to its entry in the Microsoft Store where you can download it.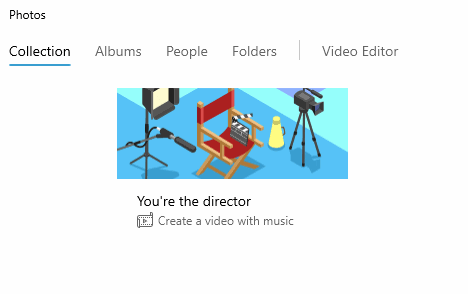 Once you have installed and launched Microsoft Photos, you will see a default gallery of photos found in My Pictures. On the top left of the window, click the Video Editor button to enter that mode.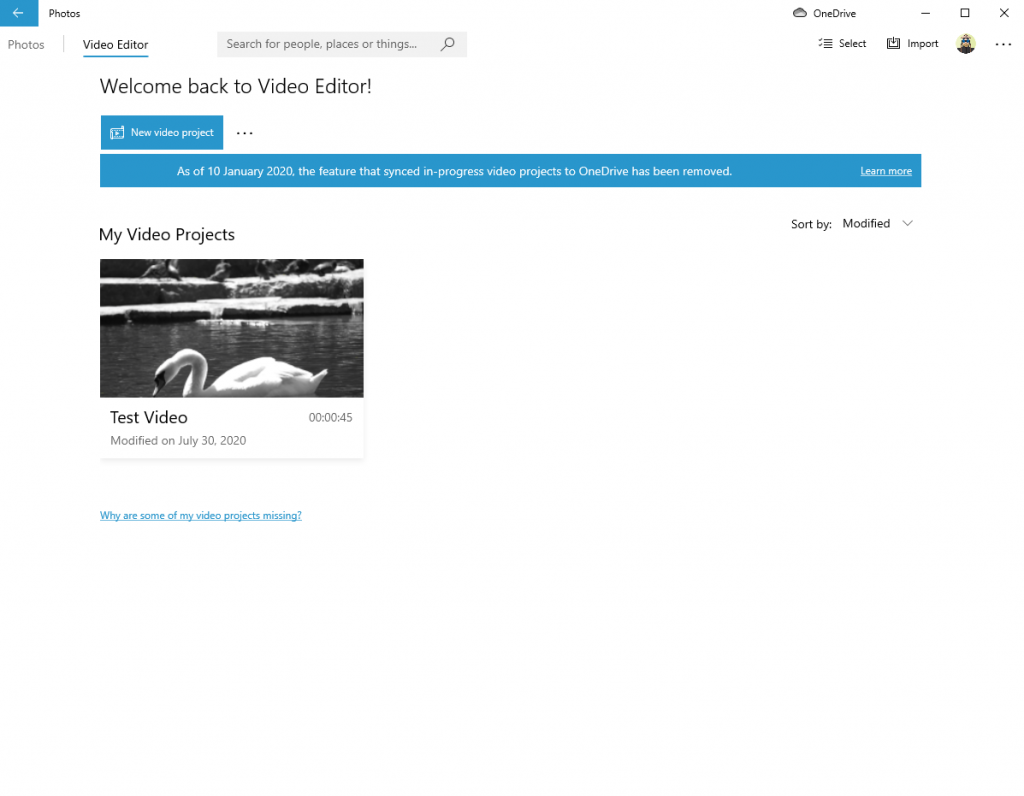 The first screen you'll see after entering the Video Editor is where you'll create or open existing projects. Click New Video Project to start your first project.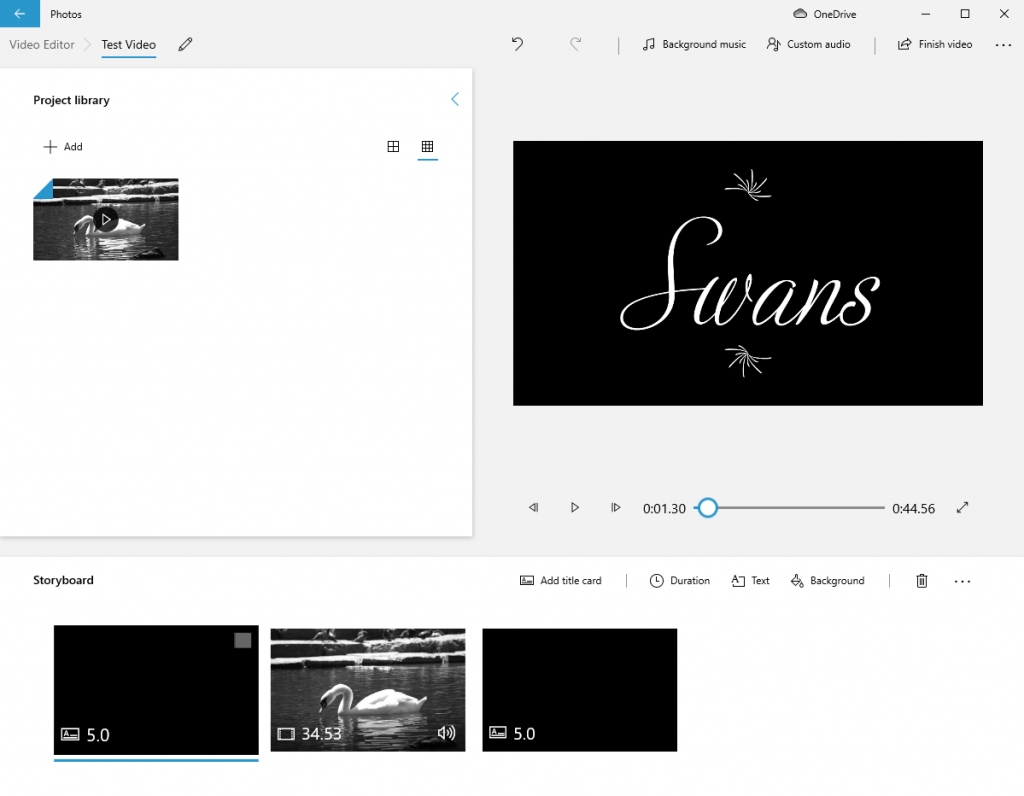 Once you create or open an existing project, you will see the Editing View. From here you can import and access your videos and then drag them into the storyboard at the bottom of the window. From here you can arrange their order, trim them and then add titles, effects and background music. On the righthand side, you can playback your video project until you are happy with the results.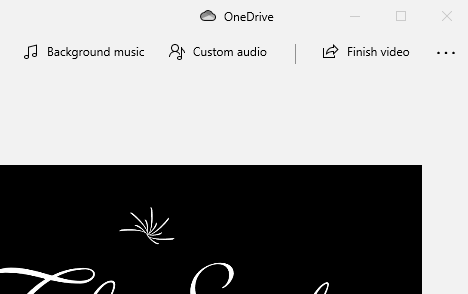 When you have finished your project and wish to export your video, click Finish Video.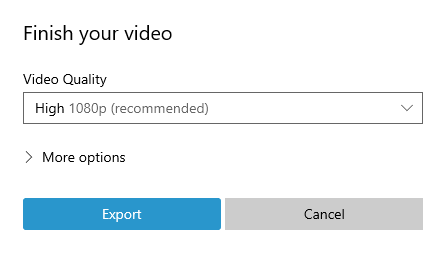 Before you can pick a location for your finished video, you will need to choose its quality. Is is highly recommended that you choose 1080p which is a high definition resolution. After you pick a location and the export process starts, depending on the length of the video this can take a while. When this proces is complete, the video should appear to provide you with the option to watch it and make sure there are no issues.
Additional Resources